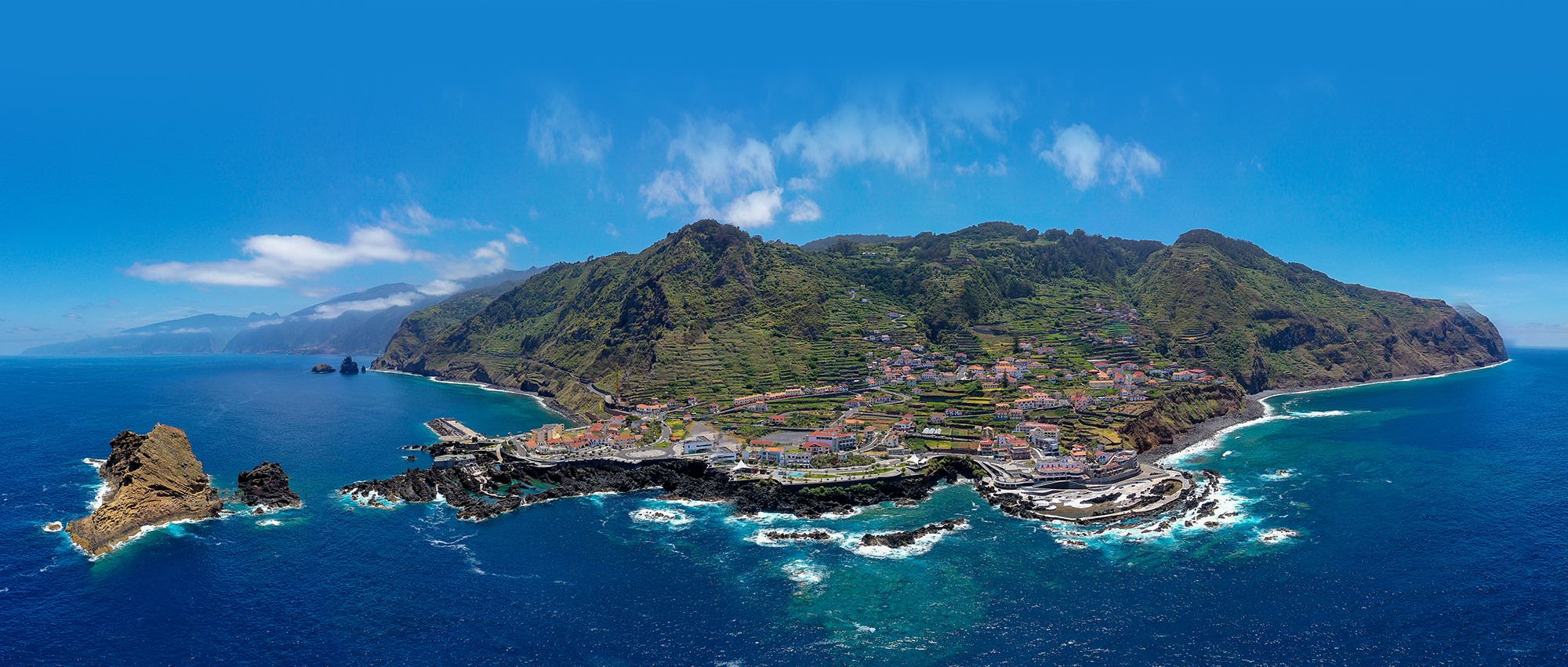 MADEIRA ISLAND
Welcome to Madeira Island, a slice of paradise waiting to be your forever home. Settle into a life of tranquility and natural beauty on this Portuguese gem in the Atlantic Ocean. With its temperate climate, lush landscapes, and a strong sense of community, Madeira Island offers an ideal setting for those seeking a permanent escape.

From its rich cultural heritage to its vibrant culinary scene, this island has something to offer for everyone. Whether it's strolling along the picturesque streets of Funchal, indulging in the world-renowned Madeira wine, or exploring the breathtaking hiking trails, Madeira Island promises a life full of adventure and contentment.
Embrace the island lifestyle, where time seems to slow down and everyday stresses melt away, and make Madeira Island your forever sanctuary.
SMART INVESTMENT OPPORTUNITIES
Portugal - a country of kind and welcoming people, warm climate and attractive opportunities. We absolutely love all of Portugal and have a number of favourite locations but the no 1 we must admit is Madeira as it geographically takes us to Africa and subsequently a lovely warm climate all year around.

The island is lush green with trees blooming all year round - one of our favourites starts blooming in November with large majestic orange flowers and we just love that.

Ok if you push us on this topic of favourites we also nurture an extra warm feeling for Lisbon and surrounding areas and there is off course Alentejo and Douro and well as we said we love all of Portugal.

This Autumn we are based in Madeira more than Sweden and would love to show you around - property show dates are in other words a la carte from now until December.
As a European investor or home buyer Portugal offers a number of benefits. As a Swedish citizen one of the main benefits offered is the possibility to become a non habitual resident in Portugal and thus being offered to lift your tjänstepension taxfree. Tax on other pension is 20%. You may also benefit when lifting corporate value in Portugal.

These are issues that we recommend you to discuss with your financial advisers in order to take into account all of your personal specific circumstances. Grant Thornton tax advisers are more than able when it comes to arising and handling your financial move from planning to execution.